Winpossee Invitation of 2016 SECUTECH VIETNAM
Dear Partners,
Glad to invite you to visit ourWINPOSSEE Booth No. A814 at 2016 SECUTECHVIETNAM, during Sept 21-24th, in Friendship Cultural Palace, Hanol, Vietnam
Exhibition Time: Sept 21-24, 2016
Sept 21: 09:00-17:30
Sept 22: 09:00-17:30
Sept 23: 09:00-17:30
Sept 24: 09:00-15:00
About SECUTECH VIETNAM
SECUTECH VIERNAM –
Vietnam Secutech is Vietnam's largest security equipment and technology exhibition,
which is one of the brand series of the Middle East (Dubai) International Security Exhibition
(Middle East Intersec). There are suppliers of CCTV cameras, DVR, monitoring and protection
system, optical transceiver, infrared detector, security alarm equipment, access control System,
intelligent Residential system, smart card and RFID, etc. Which is a really full range of security
products brand event.
Where is Winpossee in SECUTECH VIETNAM?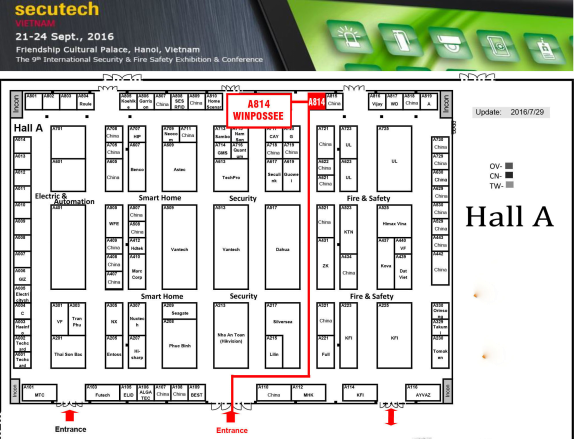 What's New ? Winpossee in SECUTECH VIETNAM
● High definition CAMERA( WDR, 4 in1, 4X AF, 4.0mp, 5.0mp,etc)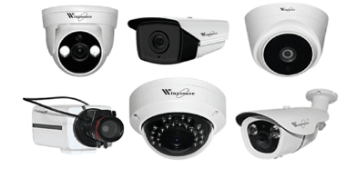 ● H.265 4K POE NVR

● Power supply

How to register in ESS?

Scan and Register
Expect to meet you at our Booth A814, at Friendship Cultural Palace,Hanol,Vietnam
fresh products, newest technology will be there waiting for you!
For more details, please feel free to mail us.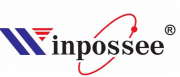 Winpossee Intelligent Equipment Co., LTD
www.winpossee.com/en/
Sales Department
sales1@winpossee.com
August 11th, 2016